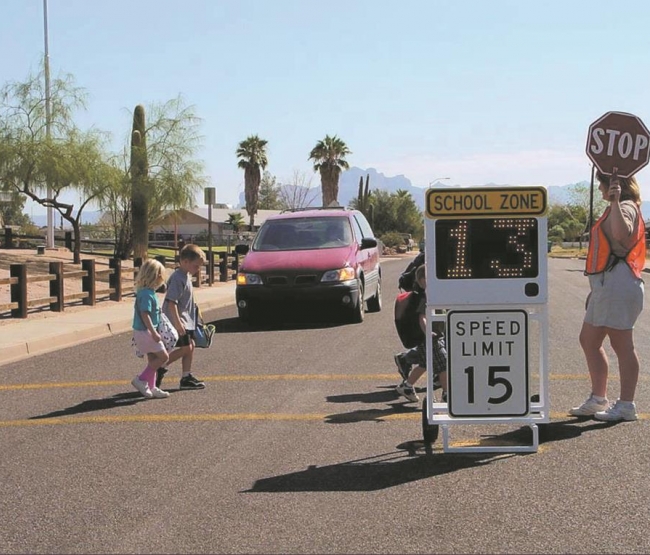 SMART Model 500 Speed Dolly
From: $4,287.00
SKU: CRS 5020
Price: $4,287.00 Plus S&H
Description
EASILY DEPLOYABLE SPEED DOLLIES INCREASE TRAFFIC ENFORCEMENT AND SAFETY EFFORTS.
Designed to be noticed, the 12" full matrix, high intensity LED display is visible up to 750 feet. Durable and trouble free, the portable SMART 500 protects pedestrian traffic. The communities you safeguard will realize the benefits of your traffic enforcement and safety efforts. As the SMART speed dolly informs and educates the motorists, vehicles noticeably travel  slower and neighborhood roads become safer. Use wherever you need speed enforcement most. Lightweight and portable, SMART 500 is easily positioned to supply driver feedback and effective compliance.
The 12″ full matrix high intensity amber LED display features a non-glare finish for clear, easy readability and automatically adjusts its brightness depending on ambient light.  A motorist's speed is displayed when target is in radar beam.  The digitally displayed speed will flash when vehicle within radar beam exceeds the speed currently programmed on display.   SMART 500 includes 24-hour single cycle on/off timer, keyed on/off switch, wheel lock, battery level indicator with self-diagnostics and 2-year warranty.  It weighs 130 lbs. with battery installed and has dimensions of 57″H x 27″W x 24″L.  Battery not included.